About CLEMENT RHEIN BSc. (Hons) Osteopathy, PGCertEd
Causality: treat the cause, not the symptoms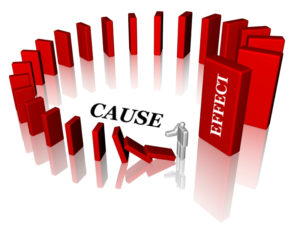 Clement Rhein is an experienced equine osteopath particularly focused on causality treatments, meaning that the biomechanical cause of symptoms must be diagnosed in order to administer a specific treatment for maximal improvements and optimal health. For example, If a horse tends to be stiffer on a given rein when being ridden, this shows that its body is not mechanically balanced and probably compensating for a problem. Treating this horses's tight muscles and joints will only help temporarily, for as long as the causative problem remains, the horse's body will forever have the need to compensate is some way. Compensations shown as a stiffer rein are a mere effect of a deeper causal problem.  Clement's cause based approach aims to directly treat causal problem, which in turn allows compensations to release and symptoms may resolve.
A wealth of experience
Clement has a wealth of experience in equine osteopathic health care working in the competition field with horse racing , dressage and jumping since 2010 across the UK, France and Cyprus. Clement is now based in Pembrokeshire and travels across the UK providing equine osteopathic treatments to horses of all disciplines and levels.
Pioneering the way
Having worked with pioneers in the equine field from across Europe, Clement has a cutting edge expertise with equine osteopathic care and understanding: Developing effective equine osteopathic techniques with UK colleagues; applying pioneering research from Germany and Belgium regarding the diagnosis of cause and effect in equine subjects; integrating equine behavioural tried and tested methods from America, France and the UK.
Effective and efficient
Clement is a result orientated person focused on efficiency and effectiveness. Initial instant results from his treatments are usually expected together with further improvements as the horse's body integrates the treatment over the following days and weeks. With a cause based approach, weekly follow up treatments focused on maintenance are not needed, as the horse regains its balance and resiliency the positive changes are long lasting.
A natural teacher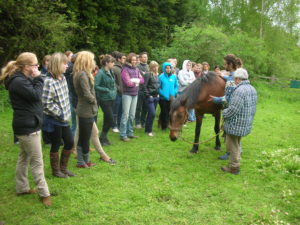 Clement is a natural teacher able to relay complicated subjects into comprehensive terms and holds a Master's level Post-Graduate Certificate of Education in Higher Education. He has been part of the teaching team at the European School of Osteopathy since 2014 and has ran postgraduate veterinary osteopathy courses since 2012. He is commonly called in as a guest speaker to share is expertise and understanding of equine holistic and causal health care, which he happily volunteers his time for.